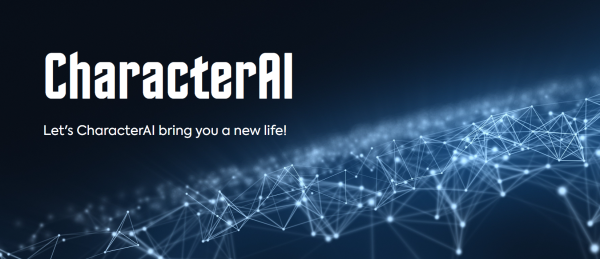 United States, 4th Mar 2023, King NewsWire – In the same way that the internet revolutionized content distribution, AI is revolutionizing content creation. World-renowned Language Models such as GPT-3, ChatGPT, Text-to-Image Models like DALL-E 2, MidJourney, and now CharacterAI – Text-to-Character AI model, mark the beginning of a new era in content creation.
As you've already known before, Generative AI gives people the power to turn words into images. However CharacterAI does not simply stop there, CharacterAI has created a technology that uses machine learning to generate NFT images. With this technology, users will ' be able to create a fully interactive AI character with its own appearance, emotions and feelings from just a brief text description. This launch is just the beginning of the team's plans to create an ecosystem based on AI. 
The AI trend is here to stay, and WEB4 AI is planning to lead the way. The recent hype in generative AI is proof of the technology's potential. CharacterAI's vision is to preserve and evolve the culture, stories, and collective intelligence of the human species by combining AI personalities with NFTs to create intelligent NFT avatars, called iNFTs. The AI-generated content will act to preserve the culture that inspired its creation. In addition, people will gain a deeper understanding of collective intelligence as they interact with these creative and independent iNFTs.
iNFTs
iNFT is described as a ''quantum leap forward'' in the combination of artificial intelligence and NFT technology. iNFT stands for intelligent non fungible token, which is embedded with a GPT-3 prompt as part of its immutable smart contract. The generated iNFT is not only perceivably intelligent but also interactive due to the carefully crafted prompts stored at the smart contract layer.
CharacterAI protocol facilitates a user-friendly interface for you to make it easy to generate your intelligent NFTs (iNFTs) . After the AI character is tokenized, it can be used for a wide range of use cases:
– Virtual assistants
– Digital twins
– Digital guides
– Digital companions
– Licensed collectibles
CharacterAI team believes that NFTs will eventually become intelligent NFTs (iNFTs), embedded with interactive, intelligently generative capabilities and capable of sense-making and possibly human-level intelligence in the coming decades.
 
About CharacterAI Team
The team comprises developers, researchers, engineers, and talented individuals focused on artificial intelligence and blockchain. 
Kevin Rose – CEO
Kevin is the driving force behind the company. With his 7 years of experience in the industry, he has the leadership skills and knowledge necessary to bring this company to the next level. He is passionate about new technologies and is committed to helping it reach its full potential.
Rebecca Walter – CTO
Rebecca is a technology genius responsible for developing the company's cutting-edge technology. He is an innovator who constantly pushes the boundaries and explores new ways to use technology to improve our world.
Daniel Roger – Tech lead
Daniel has been a system manager in OpenAI – the tech company behind the success of ChatGPT. He is a leader who has a good view of the problems happening around him , review performance dashboard and the scores for the team. Support the team in improving performance parameters by providing technical support and process guidance . Record, track, and document all queries received, problem-solving steps taken and total successful and unsuccessful resolutions.
Grace Wang – CMO
Grace is a creative marketing professional passionate about developing strong marketing campaigns that can help the company reach its goals. She is an expert at understanding customer needs and utilizing the latest trends in marketing campaigns.
Detailed information about CHAI token:
Name: CharacterAI
Ticker: CHAI
Token type: Utility, governance
Total supply: 100,000,000
Contract address: 0x743b077b103d91109082A7a48e19fFC1093137A5
WEB4 AI's website and the social pages below contain more information about the project, its products, and its services.
Official Links:
Website: https://characterai.app/
Twitter: https://twitter.com/CharacterAI_app
Telegram Channel: https://t.me/characteraiAnn
Telegram Group: https://t.me/characterairoom
Link to buy: https://app.uniswap.org/#/swap?outputCurrency=0x743b077b103d91109082A7a48e19fFC1093137A5
Media Contact
Organization: CharacterAI Organization
Contact Person: Grace Wang
Email: [email protected]
Website: https://characterai.app/
Country: United States
Release Id: 0403232653
The post Artificial Intelligence & NFTs Come Together with CharacterAI's Launch appeared first on King Newswire.
Information contained on this page is provided by an independent third-party content provider. Binary News Network and this site make no warranties or representations in connection therewith. If you are affiliated with this page and would like it removed please contact [email protected]