Palm Beach, FL, 8th November 2023, ZEX PR WIRE, Vincent A. Menniti, a prominent financial advisor with Ameriprise Financial, is marking his fifteenth year of continuous support for the charitable organization Unbound. Mr. Menniti's unwavering commitment to the betterment of underprivileged families showcases a heartfelt dedication to creating positive change in the lives of those less fortunate. Unbound is a respected and compassionate organization that works diligently to improve the lives of children and families living in challenging circumstances around the world. By offering various forms of aid, including education, healthcare, nutrition, and access to livelihood opportunities, Unbound empowers these individuals to break free from the cycle of poverty.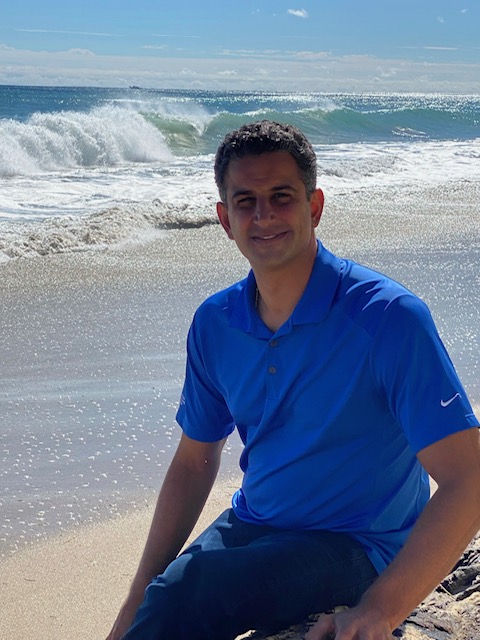 For fifteen years, Vincent A. Menniti has been at the forefront of this mission, providing unwavering support to this noteworthy cause. Through his continuous involvement and financial contributions, Mr. Menniti has not only demonstrated his commitment to Unbound but also his profound understanding of the importance of investing in the futures of underprivileged children. Unbound operates on the core principle that every child, regardless of their economic circumstances, deserves an opportunity to lead a healthy, prosperous, and fulfilling life. This guiding ethos resonates deeply with Mr. Menniti, who shares the belief that creating positive change in the world starts with giving children the tools and resources they need to thrive.
The impact of Vincent A. Menniti's long-term support is immeasurable. His generous contributions have directly affected the lives of countless children and their families. By supporting Unbound, Mr. Menniti has been instrumental in providing access to education, nutritious meals, healthcare services, and various other resources that empower these individuals to transcend adversity. Through the transformative power of education, Unbound offers underprivileged children the chance to break the cycle of poverty. By equipping them with knowledge, skills, and opportunities, children gain the confidence and self-sufficiency needed to build a brighter future for themselves and their communities.
Vincent A. Menniti's ongoing partnership with Unbound aligns with his life philosophy of giving back to the community and making a tangible difference. Unbound not only delivers immediate assistance but also nurtures the development of self-reliant individuals who can inspire positive change within their communities. Over the past fifteen years, Mr. Menniti's work with Unbound has exemplified the organization's ethos, driven by compassion, commitment, and dedication. His contributions have not only transformed the lives of many underprivileged families but also reinforced the notion that small acts of kindness can lead to lasting, profound change.
Mr. Menniti's mission aligns seamlessly with the objectives of Unbound, as the organization envisions a world where every child has the opportunity to grow, learn, and thrive. Unbound recognizes that no single approach can overcome poverty entirely, which is why it adopts a holistic, individualized approach to help families create sustainable, lasting change. Vincent A. Menniti's dedication to this mission is a testament to the values he holds dear. Through his ongoing support, he continues to uplift underprivileged families, demonstrating that compassion, empathy, and a genuine desire to create positive change can leave an indelible mark on the world.
About Vincent A. Menniti
Vincent A. Menniti is a dedicated financial professional with a wealth of experience and a profound commitment to philanthropy. Mr. Menniti's journey is characterized by a sincere passion for making a positive impact on the lives of others. For over a decade, he has been affiliated with Ameriprise Financial as a Franchise Owner, where he serves as a Financial Advisor with the distinguished titles of CRPC® (Chartered Retirement Planning Counselor) and AAMS® (Accredited Asset Management Specialist). His financial knowledge, honed through previous employment with Citi Personal Wealth Management, Smith Barney, and Citibank, is a testament to his commitment to providing sound financial guidance to his clients.
Beyond his professional endeavors, Vincent A. Menniti exemplifies a spirit of generosity. He has dedicated 15 years to the Knights of Columbus, both in Westchester County, NY, and Palm Beach County, FL. This commitment to community and service is further exemplified through Vincent's support for charitable organizations like "Unbound" and "Big Brothers Big Sisters" for over a decade. The "Florida Breast Cancer Society" and "Paws 2 Help" have also benefited from his philanthropic contributions.
Mr. Menniti's dedication to "Unbound" resonates deeply with him, as he understands the importance of supporting underprivileged children. His passion for making a difference is evident in his active involvement with organizations that create opportunities and positive change for those in need. When not immersed in his professional and charitable pursuits, he enjoys a wide array of hobbies, from staying active with gym workouts, swimming, biking, and rollerblading, to traveling the world. He finds solace in reading, attending classic and exotic car shows, and unwinding at the beach. Vincent A. Menniti's commitment to both the financial well-being of his clients and the betterment of society showcases a life well-lived, driven by the principles of giving back and making a meaningful difference.
The Post Financial Advisor Vincent A. Menniti Shows Dedication to Uplifting Underprivileged Families through Ongoing Support for first appeared on ZEX PR Wire

Information contained on this page is provided by an independent third-party content provider. Binary News Network and this Site make no warranties or representations in connection therewith. If you are affiliated with this page and would like it removed please contact [email protected]