Hong Kong, China, 19th Dec 2022 – With the economy development, people's requirements for "lights" are no longer simple lighting functions, and the light's decoration and artistry are getting more and more attention. Outdoor lighting design is to meet a light environment integrating lighting, viewing, leisure, play and cultural exchange, and reflect the colorful nightscape of life; Solar street-lamps can not only illuminate people's travel, but also warm people's hearts. Living in the city, people are easy to forget the existence of nature. But, an outdoor camping provides a good opportunity to close the nature and calm people's impetuous hearts. It's a wonderful way to relax to enjoy the world's life in the nature, to talk under the sky, or to watch an open-air movie near the campfire.
https://www.youtube.com/watch?v=w4tdOfu9N9o&t=1s
"Hiding in a tent is a good choice to stay away from work troubles for a while". Go camping in nature and to feel the peace of the moment with heart. On weekends or holidays, it's a good option to drive with friends and tents to feel the wind, listen to insects and pursue freedom in the nature. From a camper to a professional camper, what remains unchanged is the constant love for camping and nature. Besides the love, there are still some new ways of playing and better camping life waiting for people to discover.
After staying in the city for a long time, people are eager to return to the nature, and camping is exactly a "third space" between urban life and nature. "The location and style of camping can be decided by you"
Although every camping will cost a lot of energy, but, while using the equipment to form an outdoor aesthetic scene with our own style, all the tiredness will be instantly cured. "Outdoor camping is not a way to escape from the city, but to constantly think about how to create a new way of life." Away from the noisy city, mountains, lakes, insects, sunset and starry sky are all the most romantic scenes of camping.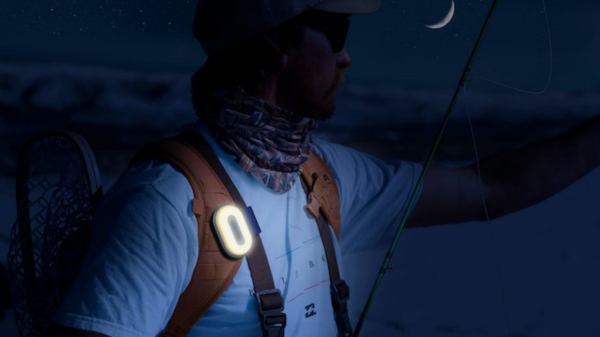 As a camper, I know that a good lighting product will help outdoor activities go smoothly. Moreover, it can also provide safe, convenient, efficient and reassuring experience. With it, people will not be worried about power shortage anymore. Now, I will make a detail introduction for the characters for our outdoor camping friend —iCatsight:
1.Portable design with outdoor function
This outdoor light has a elegant design and user-friendliness. We have carefully designed the prototype and the most important thing is portability. Being a camper, I can easily adapt. Compared with the statement that 'Outdoor is a way to escape from the city.' I prefer to regard camping as a private way to refresh my body and mind. But, in this process, without the outdoor light, we will grope in the dark. 
2.Still to adhere the traditional outdoor lighting equipment? No, it's time to turn to Z-Generation products. In fact, camping is also like a 'game' that can be created by ourselves. What we see, hear and think in nature can give us a lot of inspiration for creation, which is also the inspiration generated by camping games. Although life in the city brings us material satisfaction, but, we can only obtain spiritual healing from nature. After staying outside for a night or two, I will feel fully refreshed. 'Nature=Luxury'. Nature can make us empty our minds and feel calm. To immerse yourself in nature and feel time and everything is also human's respect for nature. At the same time, ' Being in nature is an enjoyable thing and elegance is also important for camping. My light is not only a tool, but also a design. It stands out and breaks the boundaries with shiny colors, and its simplicity knocks the "some people's hearts".
3.The unique personality design. The division of different colors shows different styles. In lighting system, its unique design can provide users a brand-new experience. The design of high, middle and low brightness meets people's various requirements for outdoor sports.
4.The magnetic clip design can easily attach the iCatsight lamp to hats, collars, pet vests and anything difficult to wear–Traditional competitors can't do this.
5.Endurance description. Sometimes, we have to stay outdoors for couple of hours, and the iCatsight will make your camping worry free. After one charge, the powerful "heart" can work for more than 6 hours. The different light mode can meet the different environment, and you can choose the one you prefer.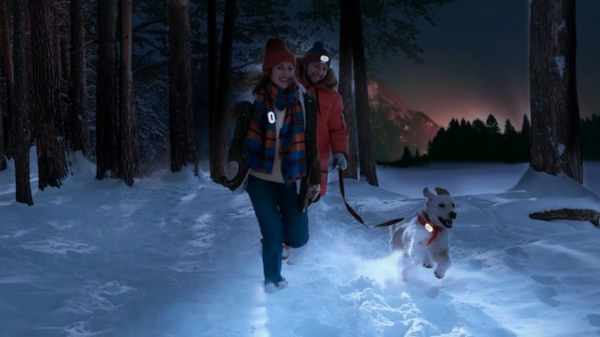 The craziest dream is to witness how people create this brand. From the concept,  to challenge, innovate and break the boundary between products and design. The push-out gear perfectly meets people's outdoor needs and supports explorers' wildest courage. A thousand mile trip begins with one step. We will always adhere to our brand motto: To inject more aesthetic ideas into your upcoming adventure. 
Media Contact
Organization: Hong Kong WJ
Contact Person: Wang cheng
Email: [email protected]
Website: https://www.icatsight.com/
City: Hong Kong
Country: China
The post ICatsight, More than Issac Z light: Instill the Outdoor Dream with Aesthetics appeared first on King Newswire.
Information contained on this page is provided by an independent third-party content provider. Binary News Network and this site make no warranties or representations in connection therewith. If you are affiliated with this page and would like it removed please contact [email protected]