Nashville, Tennessee, May 23, 2023, ZEXPRWIRE, Up N Country, a renowned country music channel that seeks to promote the best, brightest, and up-and-coming stars in the genre, recently named Tayler Holder Top Artist of the Year and Top Male Artist of the Year. The Up N Country show brings new country artists to the forefront with interviews, video performances, featured music videos and radio airplay for their songs! Rising country artists get seen and heard on Up N Country – featuring the best new country artists from Nashville and across the US and Canada. It is currently one of the top forums for country music enthusiasts who want to stay up-to-date on country newcomers and young country singers.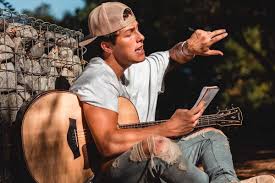 This is undoubtedly a significant achievement for Tayler Holder, who has quickly become one of the most popular and promising artists in the country music scene today, with over 20 million followers on TikTok alone. Holder first rose to fame through social media, where he developed a massive following by showcasing his musical talents, good looks, and engaging personality. With a natural ability to connect with his fans and a keen ear for catchy melodies, Holder soon caught the attention of record labels and music industry insiders who recognized his immense potential in the country music world.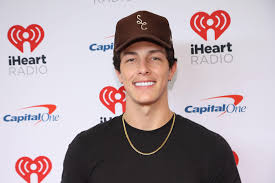 Since then, Holder has proven himself to be a formidable force in the industry, releasing a steady stream of hit singles and gaining more and more fans with each passing day. In addition to his musical prowess, Holder is also a talented songwriter, penning heartfelt and authentic lyrics that resonate deeply with his audience. There are many things that set Tayler Holder apart from the countless other artists vying for success in the country music world. For one thing, his unique blend of traditional country sounds with modern pop sensibilities has allowed him to create a sound that is both timeless and contemporary. By infusing his music with catchy hooks, modern production techniques, and relatable themes, Holder has managed to appeal to a wide range of listeners while still staying true to his country roots.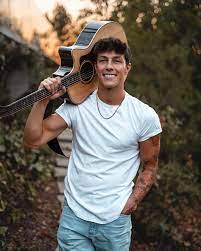 But it is not just Tayler Holder's musical abilities that have earned him the titles of Top Artist of the Year and Male Artist of the Year. It's also his unwavering dedication to his fans and his commitment to using his platform for good. Holder has been known to regularly engage with his fans on social media, often responding to comments and messages and even hosting in-person meet-and-greets with his fans. All of these factors have undoubtedly contributed to Holder's meteoric rise to fame and his status as one of the most promising young artists in the country music world. And with the recent accolades from Up N Country, it's clear that the industry is taking notice of his talents and contributions.
With the music industry constantly evolving and changing, there's no doubt that Holder will continue to push the boundaries of what country music can be and strive to connect with even more fans around the world. Whether he's collaborating with other artists, touring the country, or simply sharing his music and message with his fans, he is sure to be a force to be reckoned with for years to come. Tayler Holder's recent titles of Top Artist of the Year and Male Artist of the Year serve as a testament to his immense talent, hard work, and dedication to his craft. As he continues to grow and evolve as an artist, we can only expect more great things from him in the future.
About Tayler Holder
Born on August 19, 1997 in Alvarado, Texas, Tayler Holder grew up in a family that valued hard work and perseverance. His love for music began at a young age, and he quickly developed a talent for singing and playing guitar. Tayler Holder has always been an entertainer. At just 3 years old, Tayler began competing in motocross, an interest that Tayler still holds to this day, but which is more of a hobby now. After finishing high school, Tayler moved to California to follow his dream of being an entertainer. He started creating content for Instagram and Musical.ly, and his popularity quickly grew on the platforms with his viral lip sync videos and daily lifestyle content. 
With the online series DIRT, Tayler Holder then launched his acting career playing the main character Luke, who deals with love and addiction and draws on Tayler's experiences with motocross. After joining TikTok, Tayler quickly grew to millions of followers on the platform, continuing to create viral content. After collaborating with members for years, Tayler joined the Hype House for a short period in 2020. Since then, Tayler has continued to release new music and perform at live events and festivals across the country. 
Today, Tayler Holder continues to create lifestyle content for his fans on social media, but he is now focusing a majority of his energy on his music career as things are quickly taking off for this talented singer-songwriter. Having moved to Nashville, Tennessee, has helped Tayler as he focuses on his country music career. In 2023, Holder was named Male Artist of the Year and Artist of the Year by Up N Country, a well-known country music outlet dedicated to promoting the best and brightest in the genre. He has recently become the most followed country music star on TikTok. Despite his success, Tayler remains humble and grounded, and is grateful for the support of his fans and family. He credits his Texas roots and his love of traditional country music as the driving forces behind his success.
The Post Up N Country Named Tayler Holder Male Artist of the Year and Top Artist of the Year first appeared on ZEX PR Wire

Information contained on this page is provided by an independent third-party content provider. Binary News Network and this Site make no warranties or representations in connection therewith. If you are affiliated with this page and would like it removed please contact [email protected]