Shenzhen, China, 30th September 2022, ZEXPRWIRE, ALD is honored to join the 12th Global Tobacco and Nicotine Forum (GTNF) in Washington, D.C., from Sept. 27–29, 2022. As a respected tobacco and nicotine forum that seeks to expand significant conversations, the GTNF features a growing range of influential voices charting the historical transformation of these global industries.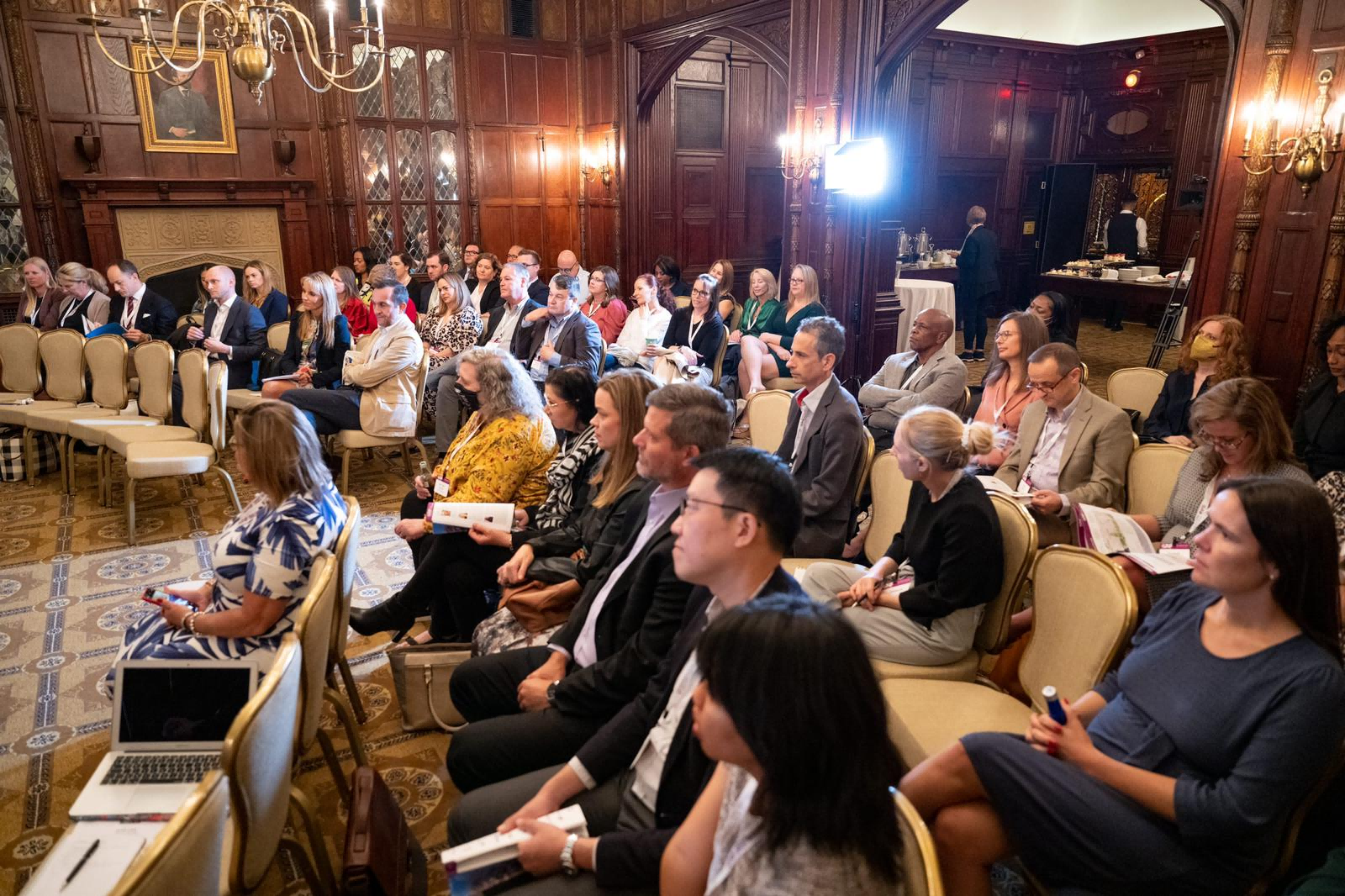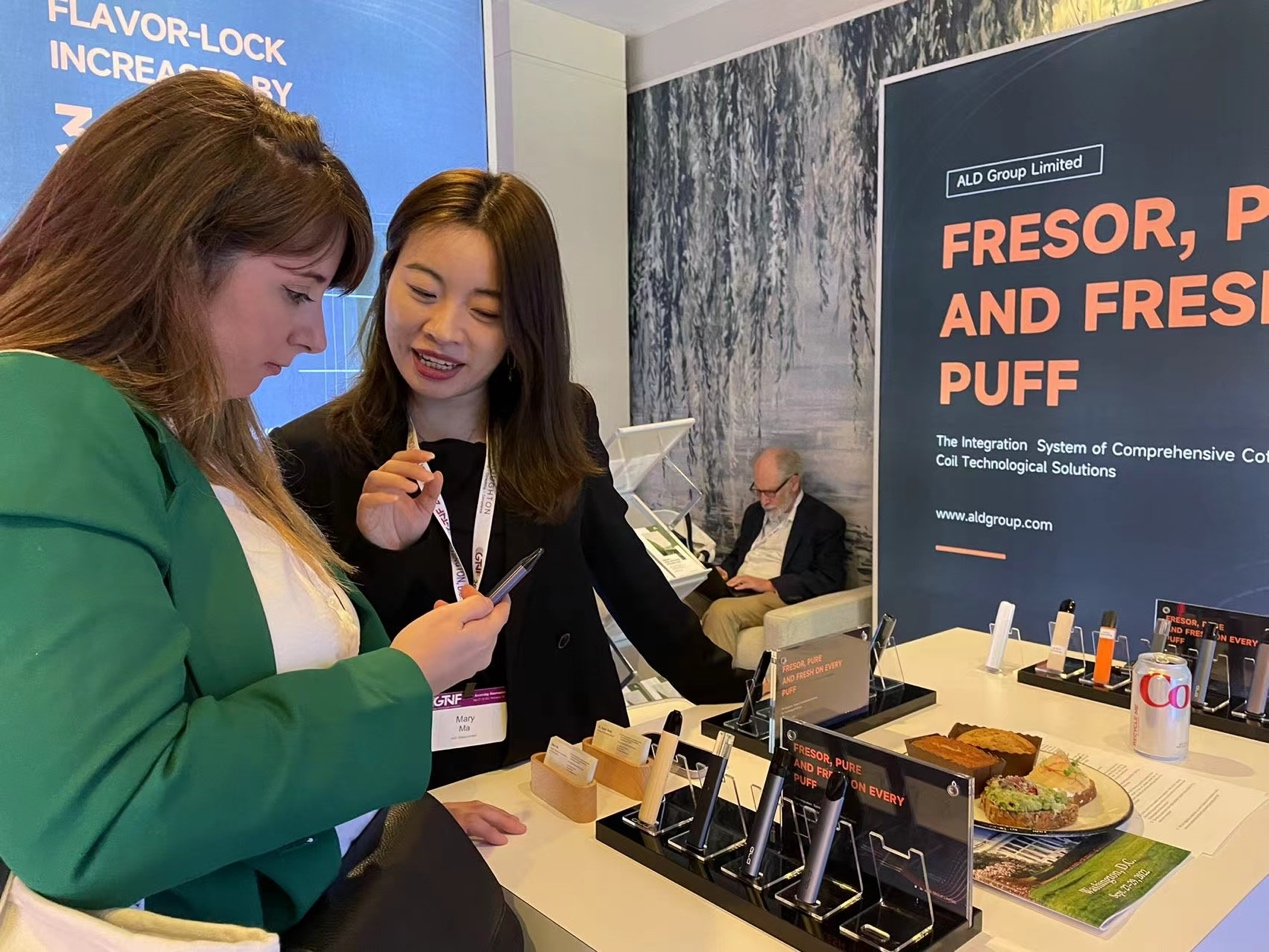 This year, we are pleased to participate in the panel discussion "Products: Innovating for Tomorrow," looking to deepen the conversations around technology and product innovation, public health, and sustainable strategy and exchange viewpoints with some of the industry's giants. We are inspired by this opportunity to generate ideas and spark debate with such eminent peers on this occasion.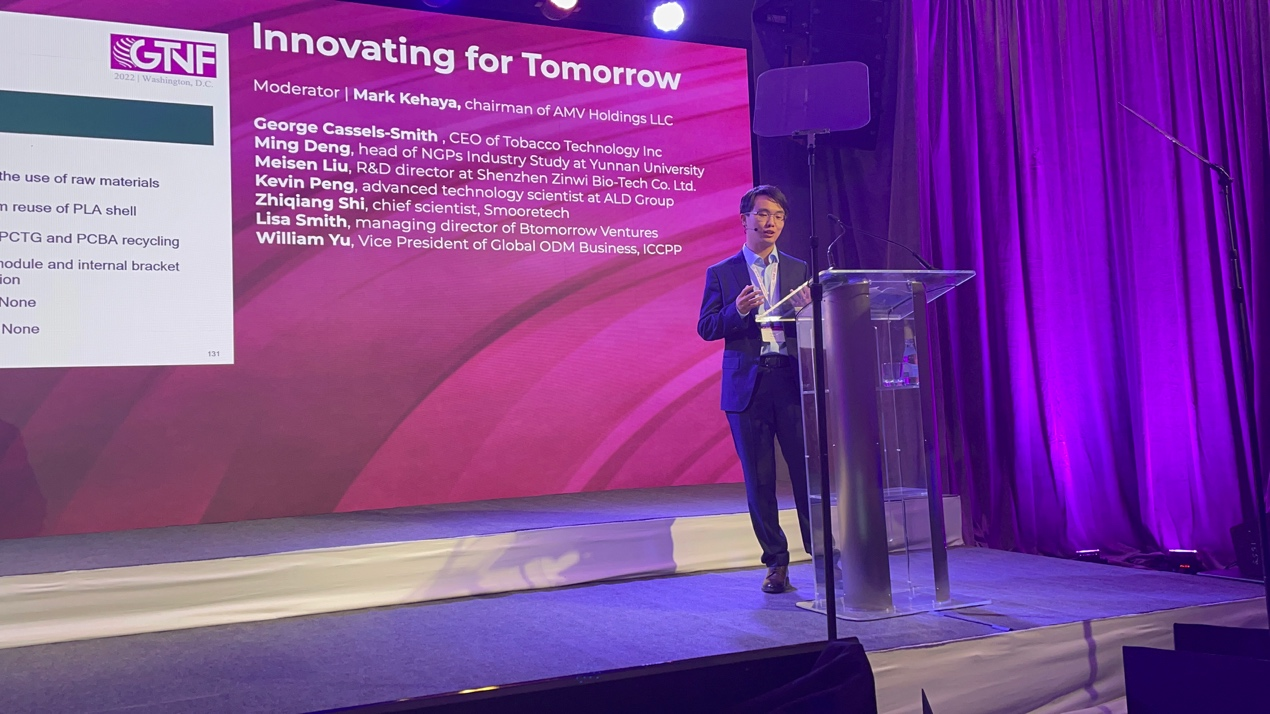 Golden Leaf Awards 2022
This year, we obtained The Golden Leaf Award for Reducing Environmental Impact Innovation. We are honored and grateful for this recognition by the GTNF. ALD is fully committed to the principles of sustainability and innovation. We aim to bring the best sustainable harm-reduction products to the industry and make significant contributions to environmental protection.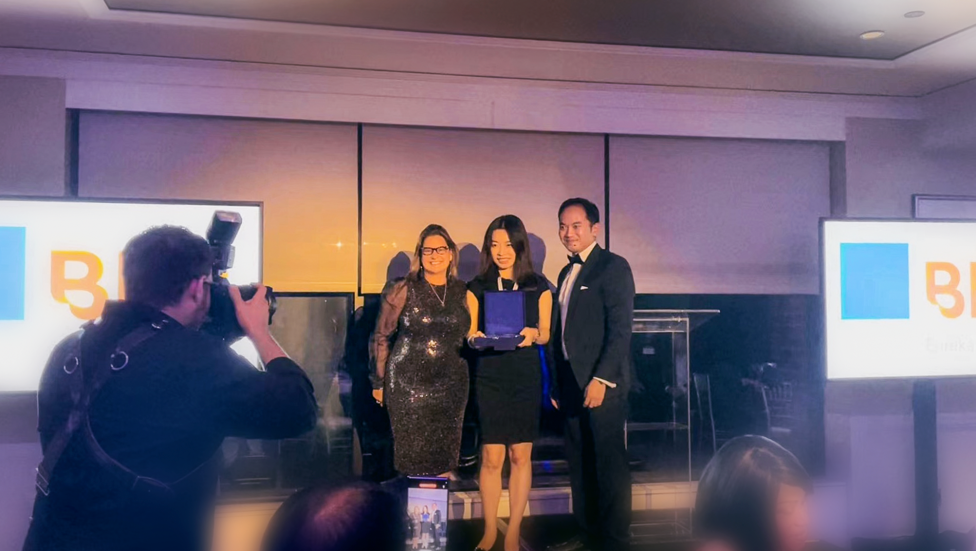 Green Supply to Next Generation Product (NGP) Stakeholders
Many authorities have recognized vaping devices as a harm-reduction substitution for tobacco for many years. However, the environmental issues caused by the consumption of e-cigarette products have drawn all stakeholders' attention. ALD has conducted continuous, intensive R&D into eco-friendly products and has, in recent years, accelerated innovation by working with our suppliers and partners towards building a more sustainable, resilient, and prosperous future for vaping devices. ALD has made significant progress not only in research but also application. 
ALD's study of materials and structural design led to the launch of Green Cig. This low-carbon-emissions disposable product reduces carbon emissions to about 60% of those of similar ones. The product relies mainly on selecting soft carbon emission materials and an increased recycling ratio to reduce CO2 emissions. Green Cig is an excellent low-carbon solution in the disposable products segment and will directly contribute to our clients' carbon-neutral aim.
Based on Green Cig, we also developed Green Cig2, a low-carbon product designed for pods, and we are actively verifying its reliability. Green Cig2 will be available to our ODM customers soon.
In addition, our environmental, social and corporate governance (ESG) technical team has undertaken a rigorous evaluation of greenhouse gases and other environmental hazards (such as dust, soil, and groundwater contaminants) to assess the ecological impact of e-cigarettes more accurately.
FresorTM – No Detail Left Unexplored in Developing an Unprecedented Atomizer Solution
Following many years' e-cig industry evolution, ceramic and cotton are two of the market's mainstream coil options. It's widely understood in the industry that conventional cotton coil technology has common pain points, such as leakage, splashing oil, burnt core, and dry burning, although it provides excellent flavor reproduction.
To develop outstanding cotton coil technology, ALD selected cotton with high micronaire for the atomizer coil. With such a solution, the aerosol produced is fuller and more satisfying. This material avoids the common problems of dry burning and burned taste associated with the material in ordinary cotton coils. It provides an exceptionally silky-smooth vaping experience.
In the pursuit of ultimate flavor, ALD's expert team has built an independent sensor evaluation system.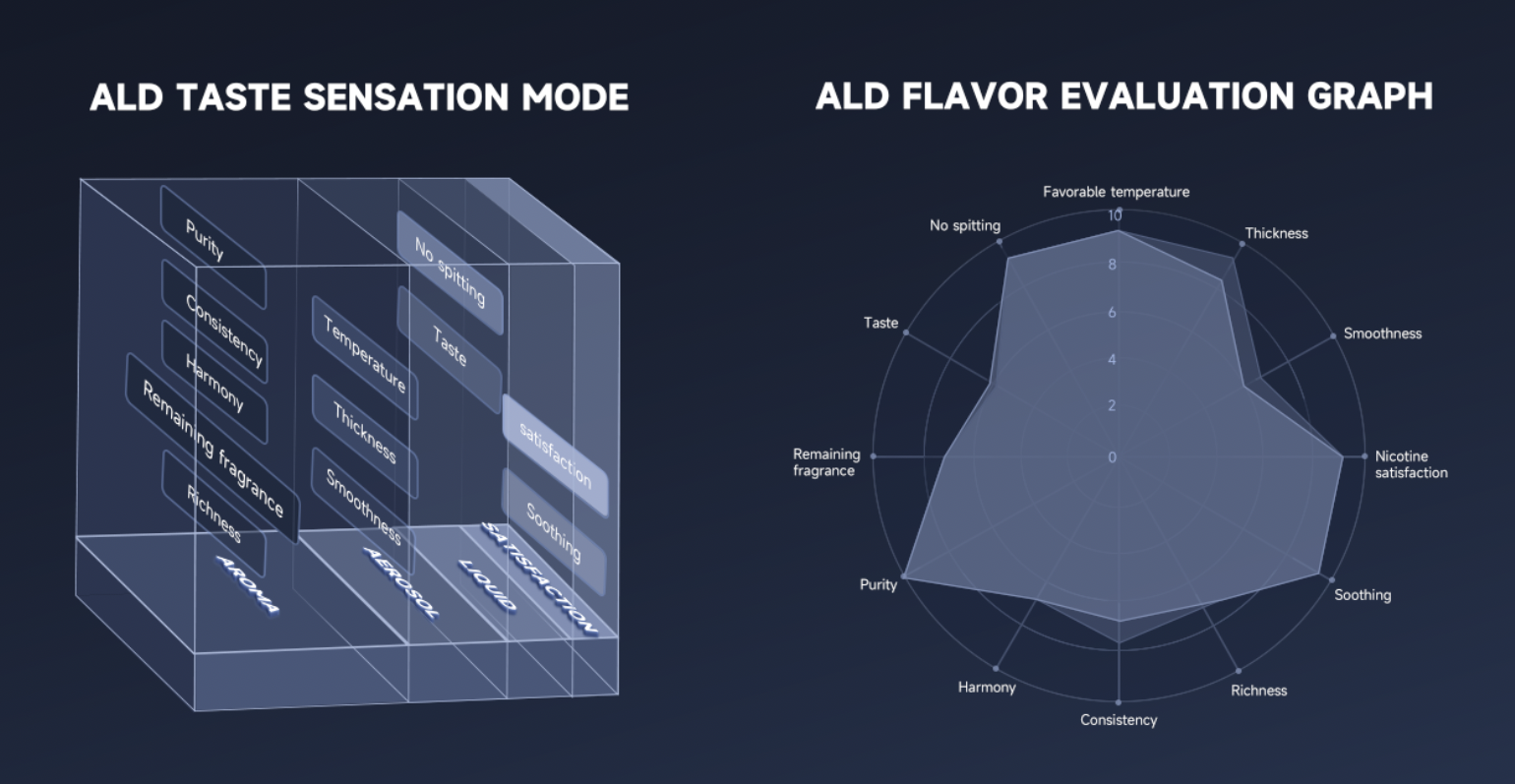 While cotton cores produce excellent flavor, they consist of soft, natural fibers with no fixed structure. As a result, automated production of cotton cores can be very challenging. ALD has solved this problem with a unique cotton compression technology that creates a streamlined, consistent cotton pad that can be easily used on automated production lines. In addition, ALD has introduced a modular structural design where pods can be assembled with similar efficiency to ceramic core pods. These design innovations have improved product quality and reduced production costs. As a result, FresorTM products are safe, consistent in taste, cost-effective, and favorable to automated production.
In other words, FresorTM will lead to a new era of cotton coil technology, culminating in numerous ground-breaking technological efforts eventually realized in practice. With its leading innovative technology and comprehensive taste performance, FresorTM will bring a refreshed technical experience to global consumers.
As an essential participant in the industry, ALD will stay true to its original aspiration and strive to bring more innovative solutions. There are many possibilities for the creation and application of advanced vaping technology, and we believe that ALD will continue to refine the path to industrial empowerment in the future.
Nowadays, multinational tobacco corporations pay the utmost attention to the implementation of ESG principles and policies. PMI and BAT have initiated and practiced the Sustainable Tobacco Program (STP) in their supply chain management of tobacco. It is a clear trend that such engagement in sustainability will be expanded to their NGPs' business units as well. ALD is ready to be the sustainable supplier of NGPs to the vaping industry and the NGPs of multinational corporations. With our Green Cig, Green Cig2, and many other studies undertaken, we are devoted to being the green supplier of choice, with the expertise to contribute to the transformation of all stakeholders in their path towards a greener harm-reduction future.
ALD Event for GTNF2022-Link: https://www.aldgroup.com/Events/GTNF2022.html
The Post ALD Group Limited Introduced Its ESG Innovation Practice at GTNF 2022 appeared first on ZEX PR WIRE

Information contained on this page is provided by an independent third-party content provider. Binary News Network and this Site make no warranties or representations in connection therewith. If you are affiliated with this page and would like it removed please contact [email protected]