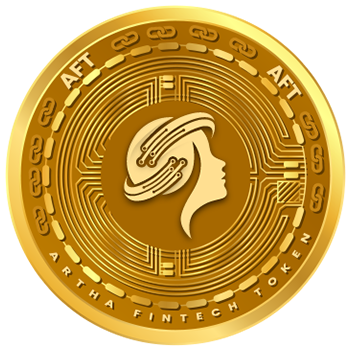 Announcing Artha Fintech & ArthaFx Exchange at Crypto Expo Dubai on 20-21, Sept 2023
Artha Fintech Solution & ArthaFx Exchange were at their Booth (SP-11) @ Crypto Expo Dubai on 20-21, Sept 2023
Introducing AFX Exchange: Just like Bitcoin and other cryptocurrencies today, AFX is a token created by AFX EX. There will be a maximum of 1 Billion AFX coins ever created.
AFX, a utility token backed by AFX EX, forms the backbone of AFX EX ecosystem. The launched AFX tokens to involves community in helping to build out AFX EX, and reward them accordingly for contributing to their success. This helps AFX stay true to the ethos of cryptocurrency and blockchain – to share the rewards of AFX EX's success with the early adopters and supporters.
Why Choose AFX! – ArthaFx Exchange is India's one of the most crypto exchange platforms in India where one can buy or sell Bitcoin, Ethereum, Tron, Ripple and various other cryptocurrencies. This crypto trading platform never leaves a single stone unturned to make it the most secure crypto exchange where one can get an experience of hassle-free trading with an efficient crypto wallet. ArthaFx can handle thousands of transactions within a few seconds during surging demand.
The Artha Fintech Blockchain project is created to address these challenges by providing a user-friendly, transparent, and secure platform for new traders in crypto & blockchain industry. The goal is to democratize access to opportunities in crypto & blockchain industry by removing barriers to entry and providing users with the guidance and resources they need to make informed decisions. By leveraging the power of BEP-20 blockchain technology, the aim is to create a new standard for transparency, security, and user experience in the blockchain space.
As the blockchain industry is developing beyond the expectations, it is highly essential that crypto industry and its participants takes steps to educate people regarding this new form of currency. It has been seen that there is lack of awareness about the crypto currency among the people. The world of blockchain and cryptocurrency has exploded in recent years, with new projects popping up all the time. However, despite the growth of this industry, there are still many challenges that need to be addressed. The Artha Fintech project is designed to solve some of these challenges and revolutionize the world of finance.
Online Crypto Education Platform Subscription: Artha Fintech Token can be traded on various exchanges, making it an ideal asset for those who want to invest in the crypto market. The token has a stable value and can be traded against other cryptocurrencies, making it a versatile asset for traders.
Artha Fintech Token can be used to subscribe to the online crypto education platform, where users can learn about the latest developments in the crypto industry. This subscription wil provide users with exclusive access to tutorials, videos, and other learning materials, making it easier for them to understand the complexities of the crypto market.
Crypto Expo Dubai is organized by Hqmena. Witness the largest Crypto Expo in Dubai with top-notch investors and leaders in the cryptocurrency industry to network and discover new business possibilities. Don't pass up the chance to network with the best cryptocurrency businesses for trading and investing. Learn about the cryptocurrency industry, Altcoins, Blockchain, and Consensus. Crypto Expo Dubai are highly proficient in organizing a business-to-business event by providing the cryptocurrency industry with supreme quality educational resources and networking possibilities.
Media Contact Info: Gopi Divecha
Company: Synergy Global Enterprise LLC
email: [email protected] web: pixelproduction.com
The Post Announcing Artha Fintech and ArthaFx Exchange at Crypto Expo Dubai on 20-21, Sept 2023 first appeared on ZEX PR Wire

Information contained on this page is provided by an independent third-party content provider. Binary News Network and this Site make no warranties or representations in connection therewith. If you are affiliated with this page and would like it removed please contact [email protected]