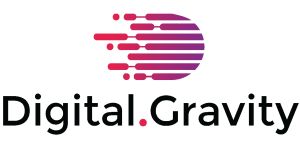 New York, US, 19th December 2022, ZEXPRWIRE, The heightened use of technology has made the lives of people very easy as well as feasible to live. With the way technology is climbing the steps of digitalization as days are passing, it is now almost impossible to fulfill our daily tasks and activities without the aid of technology.
Mobile phones are a crucial part of this technology that helps us immensely by being extremely convenient in providing us with desired solutions to our needs. It is an undeniable fact that the importance of technological gadgets is unparalleled but in comparison to others, mobile phones have proven to be the most liked and used technological devices that are favored by people.
The biggest reason behind this can be the fact that they provide maximum feasibility to people in usage. They have practically the whole world in their palms and they can search for anything just by clicking on it.
For this reason, there is almost every type of app available in the market. From personal diaries to gaming apps, the mobile app industry harbors everything that can aid people with their daily queries.
Any mobile app development company should be intelligent enough to take advantage of this growing market. This way, it will be easier for them to grab the attention of a wide range of target audiences.
In addition to this, the blooming concern regarding health issues has made people cautious about keeping them at the forefront of their priorities. There are many health, diet, and nutrition care applications that are available for people to help them in regulating and monitor their health constantly.
According to research conducted by Yahoo Finance, the mobile app development market is expected to acquire approximately USD 565.40 Billion, growing by a CAGR of 13.4% by the end of the year 2030.
Now, this is a huge amount to accumulate for any industry. This just proves the importance of the mobile app industry. The mobile app market is functioning at a high speed and growing exceptionally by the minute.
We have taken advantage of many mobile apps over the years. But the recent pandemic of Covid-19 has cemented the importance of mobile apps tremendously. The surge of live video apps took the internet by storm when people realized they will be locked in the vicinity of their homes for an indefinite amount of time.
These live video apps proved to be a blessing in disguise for people who got desperate for human interactions during the pandemic. The fear of catching the deadly virus further backed people into their homes.
This provided a golden opportunity for businesses and mobile app developers as they considered the possibility of developing OTT or over-the-top applications that can provide a wholesome experience to people sitting in their homes.
OTT applications are apps that deliver video content to smart devices like smartphones, smart TV, tablet, etc. through the use of the internet instead of the traditional modes like satellite or cable. Through OTT apps, people can stream videos and watch live streams immediately on any smart device of their choice.
These restrictions also opened new doors for online consultation services that greatly benefitted people during trying times. As people experienced several mental health issues because of Covid-19, it became clear that there is a dire need for online consultation services.
For this reason, people started gravitating more and more toward online consultation services where they can effectively get their correct examination done without even leaving the house physically.
Keeping this growing need in mind, mobile app developers looked into making mobile apps that can provide a user-friendly experience to their customers. With an easy and simple user interface, mobile healthcare mobile apps have provided considerable peace of mind to people.
Mobile app development services provided by companies shifted their focus entirely towards the development of OTT applications to deliver an improved user experience and drive better traffic to their businesses.
According to research conducted in 2021, North America ruled the mobile app market by generating an enormous share of revenue of about 31.83%. The US is expected to dominate the market of mobile applications. The key factor of this is that it provides mobile applications that include incentivizing mobile games, in-app payments, etc.
This proves to be an encouraging market for mobile app development that can abundantly benefit people all over the world.
There are many reasons why mobile app development is getting so much admiration from users. Let us take a look at the important drivers in mobile app development:
Increased Use of Smartphones: as mentioned above, the increased use of mobile phones has prompted companies and mobile app developers to opt for investing more in mobile apps. Every new day, new smartphones are being launched by mobile companies with newer, better, and flashier features.
Bridge Between Businesses & their Customers: mobile apps provide an effective medium of communication for brands so they can connect more easily with their target market. With mobile apps, there is a possibility that people are more likely to ask their queries and trust you as a brand. It overall contributes to the whole experience of users.
If we look at the current growth of the mobile app market and the heightened preference of people for them, the mobile app industry is likely to see increased growth in the upcoming years. It is no doubt that people vehemently favor mobile apps over anything else.
Among the different apps, the most prominent ones are the music and entertainment apps as they have a significant number of downloads by the users. The notable example of these apps includes but are not limited to Netflix, YouTube, and Instagram.
With these statistics available, it is clear that mobile applications are currently the most used option by people and they will continue to rule the digital world in the future too.
The Post Global Mobile App Development Market Forecasted To Grow At A CAGR of 13.4% By 2030 appeared first on ZEX PR WIRE

Information contained on this page is provided by an independent third-party content provider. Binary News Network and this Site make no warranties or representations in connection therewith. If you are affiliated with this page and would like it removed please contact [email protected]