PF Consulting Firm: Empowering Healthcare Practices with Comprehensive Solution
PF Consulting Firm, a leading provider of practice solutions in the healthcare industry, is revolutionizing the way medical and behavioral health professionals manage their practices. PF Consulting Firm has quickly emerged as a trusted partner for healthcare practitioners seeking streamlined operations and enhanced financial performance. Recognizing the numerous challenges faced by healthcare practices, such as staff up-keeping, payroll services, tax preparation, credentialing, medical billing, and revenue cycle management, the founders embarked on a mission to bridge these gaps and empower practitioners to focus on what they do best – providing exceptional patient care. Through their own experiences, they identified the need for a comprehensive practice solutions company that could address these intricate aspects of running a practice efficiently. With a solid foundation in medical credentialing services, PF Consulting Firm began by offering specialized credentialing solutions tailored to a limited specialty. Driven by client feedback and an unwavering commitment to meet evolving industry demands, the company swiftly expanded its services. Today, PF Consulting Firm provides insurance credentialing, medical billing, revenue cycle management, and practice start-up services to healthcare professionals across all 50 states, ensuring seamless operations and improved financial outcomes.
"Our journey has been guided by the relentless pursuit of excellence in delivering practice solutions. We understand the unique challenges faced by healthcare practices, and our Miami-based team brings together extensive expertise to address these needs comprehensively. Our goal is to empower practitioners with the tools, knowledge, and support required to thrive in an increasingly complex healthcare landscape as well as financial services and Auto Agency."
With an impressive track record of serving over 26 practices and assisting more than 50 healthcare providers nationwide, PF Consulting Firm has gained recognition for its professionalism, attention to detail, and commitment to client success. Through their services, they have enabled healthcare professionals to navigate the complexities of insurance credentialing, streamlining medical billing processes, optimizing revenue cycles, and effectively launch new practices. As PF Consulting Firm continues to evolve, they remain focused on advancing their suite of solutions, staying at the forefront of the industry trends, and providing unparalleled support to their clients. By leveraging their expertise and adopting cutting-edge technologies, they aim to set new benchmarks in practice management and position themselves as the go-to resource for comprehensive practice solutions.
About PF Consulting Firm:
PF Consulting Firm is a leading provider of comprehensive practice solutions for medical and behavioral health professionals. Founded in 2016 by a husband and wife team with extensive healthcare industry experience, the company specializes in insurance credentialing, medical billing, revenue cycle management, and practice start-up services. With a dedicated team based in Miami, Florida, PF Consulting Firm has gained a reputation for excellence, assisting practices nationwide in optimizing operations, improving financial performance, and achieving long-term success.
For more information, visit www.pfconsultingfirm.com. Our Firm is an extension of your own team. We are a full Health Care Solution and Financial Support that will work for you. We support and advise medical practices across the country and help them reach their maximum potential with respect to operational and financial outcomes with Credentialing, Provider Enrollment, Medical Billing, Payroll, and Tax Preparation.
The reputable institute offers its unique services in the following;
● Credentialing
● Medical Billing
● Payroll Services
● Tax Preparation
● Auto Agency
Rodney Nicolas
PF Consulting Firm
+1 561-300-0139
email us here
Visit us on social media:
Facebook
Twitter
LinkedIn
Instagram
YouTube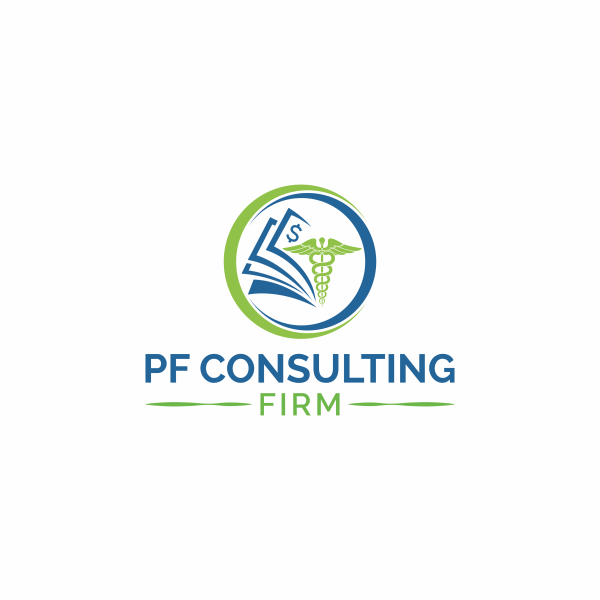 Media Contact
Organization: PF Consulting Firm
Contact Person: Rodney Nicolas
Website: http://www.PFConsultingFirm.com
Email: [email protected]
Contact Number: 5613000139
Address: 1150 Nw 72 Avenue Tower I Ste 455 #9949
City: Miami
State: Florida
Country: United States
Release Id: 1605233552
The post Introducing PF Consulting Firm: Health Care Credentialing, Medical Billing, Payroll, Tax Preparation Company appeared first on King Newswire.
Information contained on this page is provided by an independent third-party content provider. Binary News Network and this site make no warranties or representations in connection therewith. If you are affiliated with this page and would like it removed please contact [email protected]