Low-cost solar power, carbon capture, and clean hydrogen power are all being proven to scale in the UAE alongside traditional sources of energy.
Technologies like big data, predictive analytics and artificial intelligence in the oil and gas sector will enhance operational efficiency by 20%, reduce maintenance costs by up to 40%, and yield significant supply chain efficiencies
Crescent Petroleum CEO Majid Jafar: "The UAE's visionary energy policy guides the way for oil and gas and other industries to a more sustainable world."
Sharjah, UAE, The UAE is accelerating the establishment of the clean energy technologies of the future as the country implements low-cost solar power, carbon capture and sequestration (CCS) and blue hydrogen technologies to scale and future worldwide application, said the CEO of Crescent Petroleum Majid Jafar in his remarks at the World Economic Forum Regional Industry Exchange Day in Dubai today. He added that the oil and gas industry is simultaneously undergoing a digital transformation that will improve efficiencies, reduce costs, enhance decision-making, and minimize environmental footprint.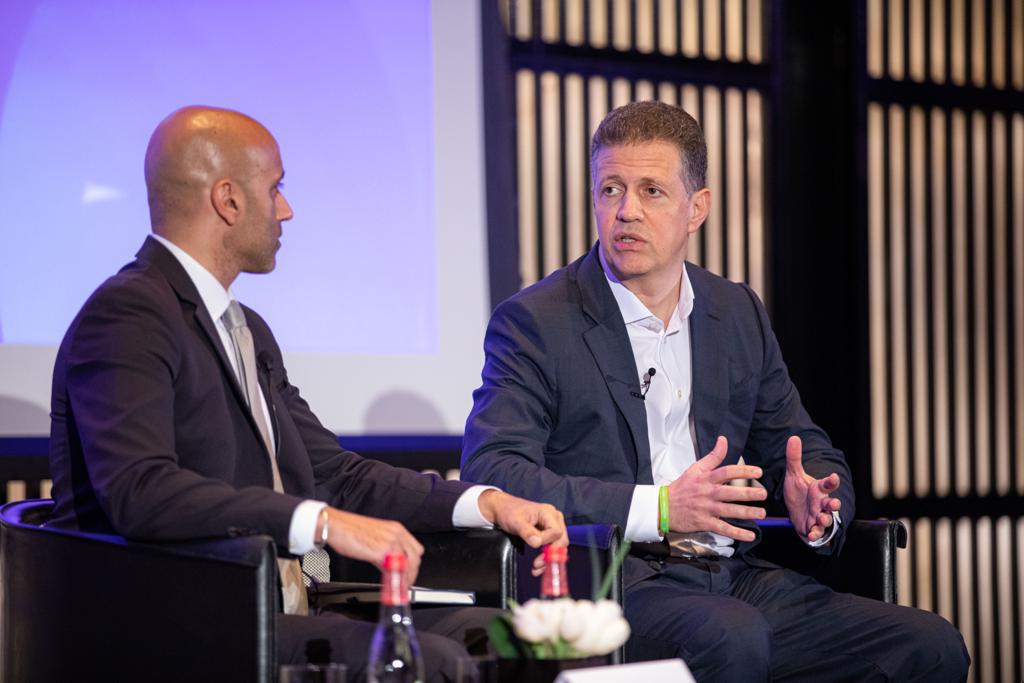 "As the UAE prepares to host COP28 later this year, the UAE's visionary energy policy offers a guide for oil and gas and other industries to a more sustainable world. This is an important roadmap for the oil and gas industry and for all other industries operating in the UAE and worldwide," Jafar said.
"As the world goes through the energy transition to a lower carbon future, oil and gas will continue to play an important role to ensure reliable energy supply, but it will be produced more cleanly and will be used differently," he said. "Greater electrification, digitization, and elimination of flaring and methane leaks will be central to that transformation," he added.
Jafar described how the digital transformation is already leading to great improvements in the sector. Big data and predictive analytics, for example, can enhance operational efficiency by up to 20% and reduce maintenance costs by up to 40%, according to a report by McKinsey.
Crescent Petroleum, which is the oldest privately owned oil & gas company in the Middle East and headquartered in Sharjah in the UAE, began its digital transformation journey several years ago with the implementation of business processes and systems, for which it receievd the Gold Award for best SAP Transformation Project in MENA Region.
The company has achieved a carbon intensity one third of the industry average, and also a strong focus to reduce methane leakages and flaring to nearly zero and then offset the remainder with carbon credits which support renewable energy in Asia, to declare carbon neutrailty across its operations since October 2021 – making it among the first energy companies in the world to achieve this important milestone. Jafar described how new technologies such as methane leak mitigation with Light Detection and Ranging (Lidar) can be used to accurately measure methane leaks and plug them quickly, thereby helping to eliminate one of the most important greenhouse gases:
"The oil and gas industry's future success relies on identifying opportunities to improve energy efficiency, foster a culture of sustainability, and finding ways of proactive CO2 abatement," Jafar said. "As energy companies put sustainability at the core of their business strategies, they will be transforming their businesses and yielding lasting positive impact for decades to come."
He credited the UAE Energy Strategy 2050 as a driving force for all industry on the path to a more sustainable world. The strategy calls for an energy mix comprised of 44 per cent renewable energy, 38 per cent natural gas, 6 per cent nuclear and the remainder comprised of other sources.
The Regional Industry Exchange Day, held by The World Economic Forum in partnership with Dubai Electricity and Water Authority (DEWA), explored how emerging technologies can be applied to transform business models and accelerate the net-zero transition. Jafar made his comments in the session "Meet the Leader: Oil & Gas going digital", interviewed by Alexandre Raffoul, Head of Regional Business Strategy at the World Economic Forum.
Other  speakers at the event included H.E. Omar Al Olama, UAE Minister of State for Artificial Intelligence, Digital Economy and Remote Work Applications; H.E. Saeed Al-Tayer, Managing Director and Chief Executive Officer of the Dubai Electricity and Water Authority; and H.E. Khalfan Belhoul, Chief Executive Officer of Dubai Future Foundation; as well as business leaders from a wide range of industries from across the MENA region who gathered at the one-day event held at the Armani Hotel in Burj Khalifa.
For additional information and business inquiries, please contact: https://www.crescentpetroleum.com
The Post The UAE is establishing the energy technologies of the future with a visionary policy first appeared on ZEX PR Wire

Information contained on this page is provided by an independent third-party content provider. Binary News Network and this Site make no warranties or representations in connection therewith. If you are affiliated with this page and would like it removed please contact [email protected]