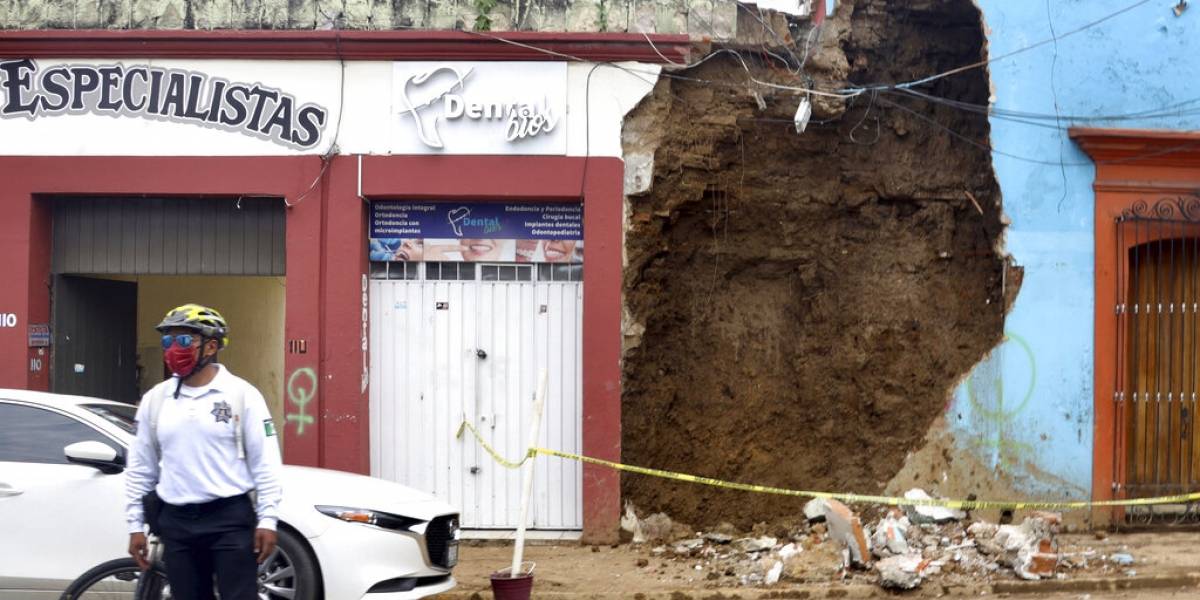 An earthquake of magnitude 7.5 that shook southern Mexico the night before – with an epicenter close to the tourist destination of Huatulco – killed at least six people, damaged hundreds of homes and four archaeological sites, and left without light more than 2.4 million of users, authorities reported.
The quake, which occurred at 10:29 a.m. local time, at a depth of 26 kilometers (16 miles), also caused a minor fire at an oil refinery in the city of Salina Cruz, on the Peaceful.
AP
The National Civil Protection Coordination reported shortly before midnight that a sixth death had been recorded in the southern state of Oaxaca, where at least 500 houses were damaged and several colonial-era government buildings were showing cracks.
In addition, at least six people were injured, including two in Mexico City, located more than 500 kilometers (300 miles) northwest of the epicenter. The tremor shook the buildings in the Mexican capital and caused tens of thousands of people to flee to the streets.
Churches, bridges, and highways were also damaged by the quake, which was followed by hundreds of aftershocks, most so small that people did not notice them.
AP
AP
The quake with an epicenter 12 kilometers (7 miles) south-southwest of Santa María Zapotitlán, in the state of Oaxaca, was felt in Guatemala and throughout central and southern Mexico.
In Huatulco, a tourist destination known for its bays and surf-friendly waves, the quake knocked down products from stores and some rubble from buildings.